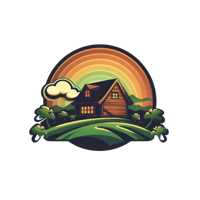 Cozy Winter Escapes at Irish Ridge Cabins
Discover the charm of Hocking Hills in winter through a stay at Irish Ridge Cabins. From snuggling up by the fireplace to exploring frost-laden forest trails, this blog showcases how winter transforms Hocking Hills into a magical snowy wonderland.
WHERE TO STAYROMANTIC GETAWAYS
Winter is the perfect time to escape the hustle and bustle of everyday life and cozy up in a stunning cabin nestled in the scenic beauty of Irish Ridge. Irish Ridge Cabins offer a unique blend of history, comfort, and winter adventures, making it the ultimate destination for your winter escape. Let's take a closer look at what makes Irish Ridge Cabins so special.
Discovering Irish Ridge Cabins
Stepping into Irish Ridge Cabins is like stepping back in time. Each cabin is steeped in history, with a story to tell. The cabins were originally built in the 19th century and have been lovingly restored to provide modern comforts while maintaining their rustic charm.
As you enter the cabins, you can't help but feel a sense of nostalgia. The creaking wooden floors and the scent of aged timber transport you to a bygone era. The walls are adorned with photographs and artifacts, showcasing the rich history of the cabins and the people who once called them home.
Walking through the cabins, you can't help but imagine the lives of the Irish immigrants who sought solace in the rolling hills and tranquil forests of Irish Ridge. These settlers, with their dreams of a better life, built the cabins with their own hands, using materials sourced from the surrounding area. The cabins stand today as a testament to their resilience and determination.
The History of Irish Ridge Cabins
The history of Irish Ridge Cabins is a tapestry woven with tales of hope and perseverance. The Irish immigrants who settled here faced countless challenges, but they found solace in the beauty of the land and the warmth of their community. They built these cabins as a refuge, a place where they could escape the hardships of their daily lives and find comfort in the embrace of nature.
Over the years, the cabins have witnessed the passage of time. They have weathered storms, experienced joy and sorrow, and stood as silent witnesses to the changing seasons. Each crack in the wooden beams and each worn step on the staircase tells a story, a story of the people who have called these cabins home.
Unique Features of the Cabins
Irish Ridge Cabins offer a truly unique experience for those seeking a retreat from the modern world. Each cabin has its own distinct features that make it a one-of-a-kind haven.
One cabin boasts a stunning stone fireplace, its hearth worn smooth from years of crackling fires and shared laughter. As you sit by the fire, you can almost hear the echoes of conversations from generations past, the stories and songs that filled the cabin with warmth and joy.
Another cabin showcases handcrafted wooden furniture, each piece lovingly carved by skilled artisans. The intricate details and craftsmanship are a testament to the dedication and skill of those who built them. As you run your fingers along the smooth surface of a table or sink into the comfort of a hand-carved chair, you can't help but appreciate the artistry that went into creating these timeless pieces.
Throughout the cabins, you'll find impeccable decor that combines rustic elements with modern amenities. The cozy bedrooms are adorned with soft, plush linens and antique quilts, inviting you to sink into a peaceful slumber. The kitchens are equipped with state-of-the-art appliances, allowing you to prepare a delicious meal while still feeling connected to the rustic charm of the cabin.
As you explore each cabin, you'll discover hidden nooks and crannies, each with its own story to tell. From the secret reading alcove tucked away in a corner to the sunlit porch that offers breathtaking views of the surrounding landscape, every detail has been thoughtfully designed to create a truly magical ambiance.
At Irish Ridge Cabins, time slows down, and you are transported to a world where history and nature blend seamlessly. Whether you're seeking a romantic getaway or a peaceful retreat, these cabins offer an experience that is both enchanting and unforgettable.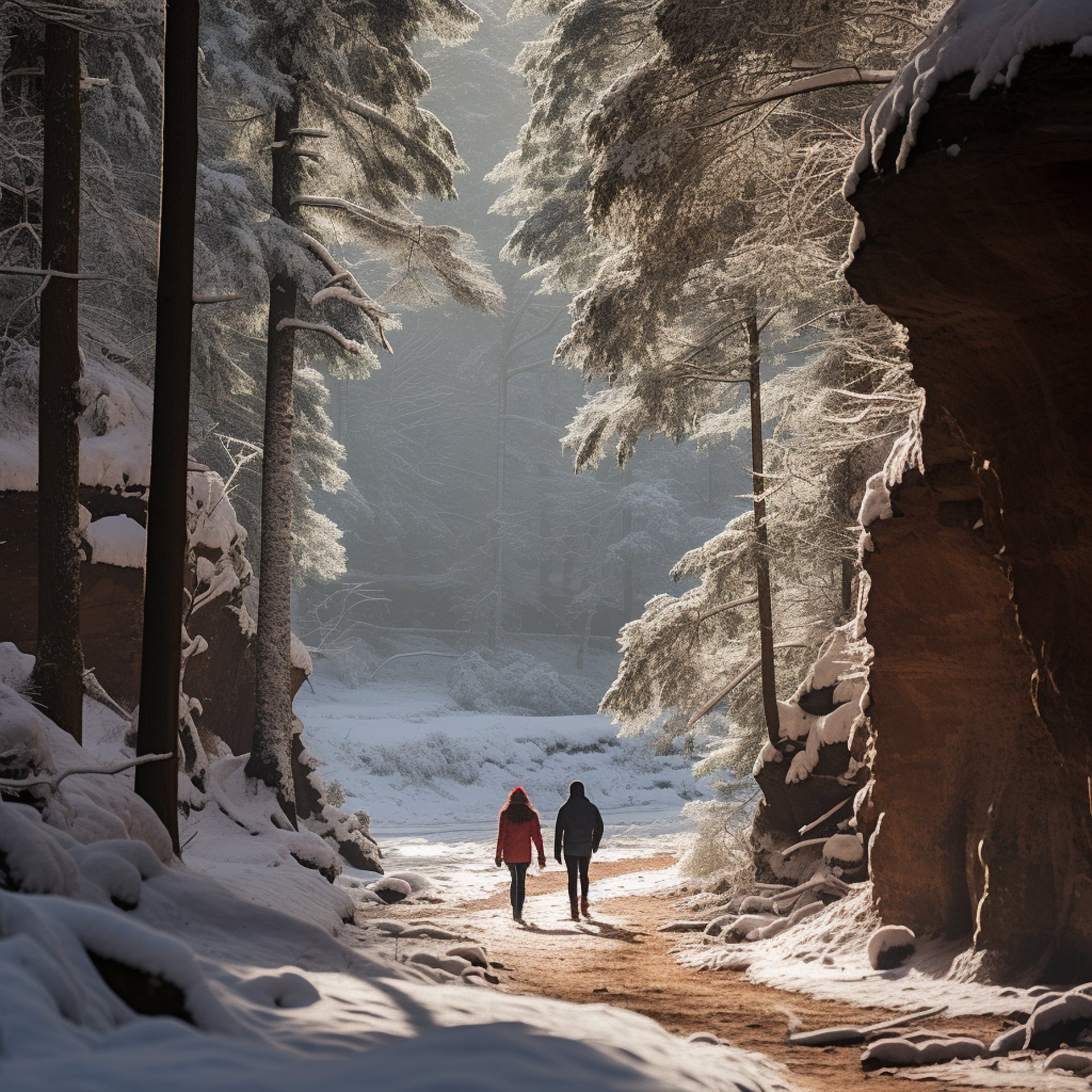 Planning Your Winter Escape
When planning your winter escape to Irish Ridge Cabins, there are a few things to keep in mind.
Irish Ridge Cabins is a hidden gem nestled in the heart of nature, offering a serene and picturesque setting for your winter getaway. Surrounded by towering trees and breathtaking landscapes, this cozy retreat is the perfect destination to unwind and embrace the beauty of the winter season.
Best Time to Visit
The best time to visit Irish Ridge Cabins is during the winter months, when the landscape is transformed into a winter wonderland. Imagine waking up to a fresh blanket of snow outside your cabin window, ready to explore the beauty of nature.
During this time, the air is crisp and invigorating, making it ideal for outdoor activities such as snowshoeing, cross-country skiing, and sledding. The trails around the cabins offer a variety of options for all skill levels, allowing you to immerse yourself in the tranquility of the winter forest.
Additionally, the winter months bring a sense of peace and solitude to Irish Ridge Cabins. With fewer visitors, you can fully embrace the serenity of the surroundings and enjoy a truly intimate and private experience.
What to Pack for a Winter Cabin Stay
For a winter cabin stay at Irish Ridge, be sure to pack warm and cozy clothing, including hats, scarves, and gloves. Don't forget your snow boots for outdoor adventures, and be sure to bring along some books or board games to enjoy by the fire.
While the cabins are equipped with modern amenities, such as heating and hot water, it's always a good idea to bring extra layers to keep warm during chilly nights. Cozy up by the fireplace with a cup of hot cocoa and indulge in the simple pleasures of life.
As you venture out into the winter wonderland surrounding the cabins, make sure to pack your camera to capture the stunning vistas and memories that will last a lifetime. The snow-covered trees, glistening icicles, and untouched trails offer countless opportunities for breathtaking photographs.
Lastly, don't forget to bring your favorite winter snacks and beverages. Whether it's a thermos of hot soup or a bottle of mulled wine, these treats will add an extra touch of coziness to your cabin stay.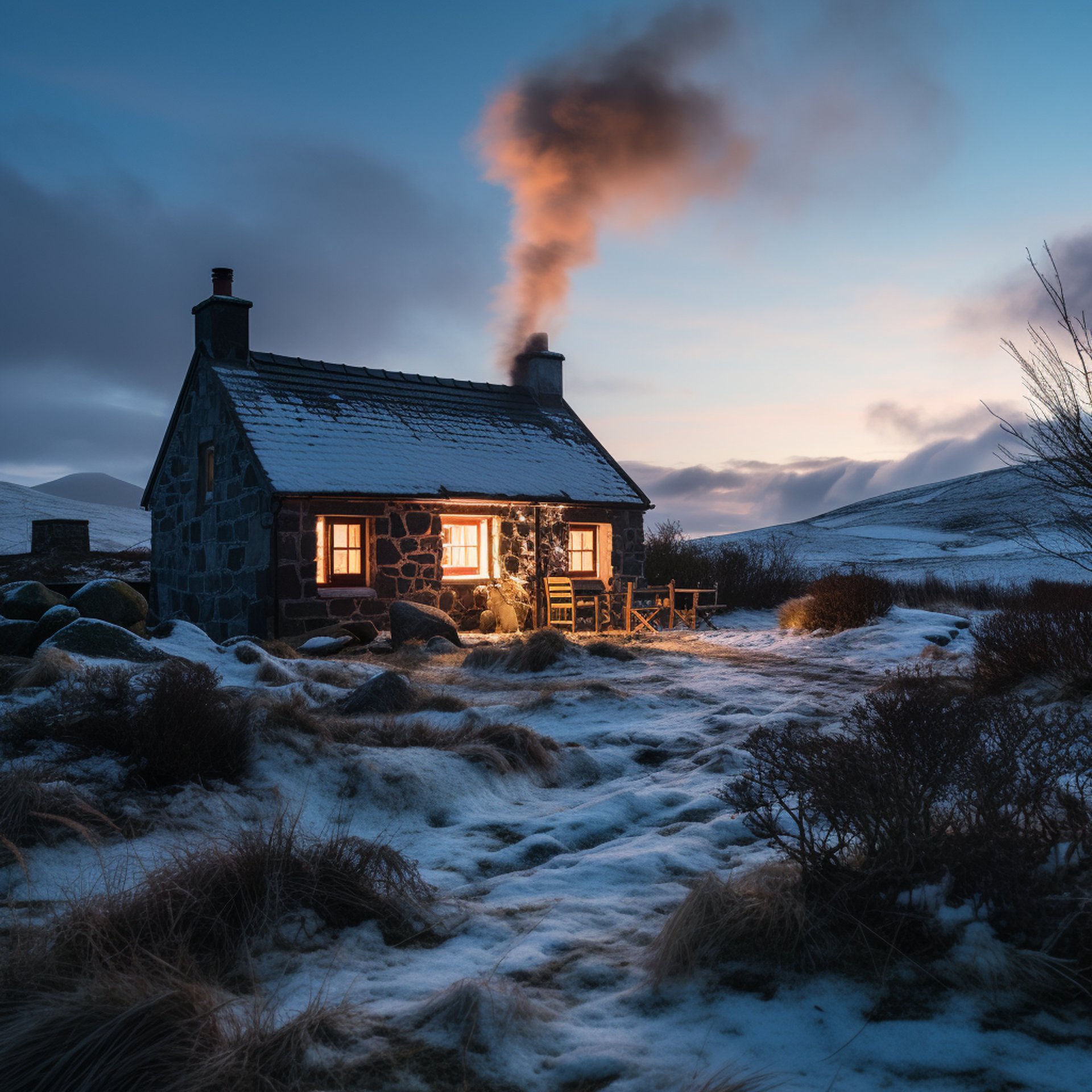 Amenities and Comforts of the Cabins
At Irish Ridge Cabins, we understand the importance of providing our guests with a comfortable and memorable stay. That's why we go above and beyond to ensure that every aspect of your experience is exceptional.
From the moment you step foot into our cabins, you'll be greeted with a warm and inviting atmosphere. Our goal is to create a space where you can truly relax and unwind, surrounded by the beauty of nature.
Indoor Fireplace and Heating Systems
One of the highlights of our cabins is the beautifully crafted indoor fireplace. Imagine cozying up with a cup of hot cocoa on a chilly winter evening, while the crackling fire creates a soothing ambiance. It's the perfect setting for reconnecting with loved ones or simply enjoying some quiet time alone.
In addition to the fireplace, our cabins are equipped with efficient heating systems. No matter the weather outside, you can rest assured that you'll be warm and toasty inside. We understand that comfort is key, and we strive to provide you with a cozy retreat, no matter the season.
Kitchen and Dining Facilities
Preparing meals during your stay is a breeze in the fully-equipped kitchen found in each cabin. We believe that the joy of cooking should not be limited, even when you're on vacation. That's why we've stocked our kitchens with all the essentials you'll need to whip up delicious meals.
Whether you choose to enjoy a home-cooked feast with your loved ones or opt for takeout from nearby local eateries, our kitchens have everything you need to satisfy your culinary cravings. From modern appliances to ample counter space and cookware, we've thought of every detail to make your dining experience convenient and enjoyable.
Furthermore, our cabins feature a spacious dining area where you can gather around with your family or friends. Share stories, laughter, and create memories while indulging in a delicious meal. We believe that food has a way of bringing people together, and we want to provide you with the perfect setting to do just that.
Winter Activities Around Irish Ridge Cabins
Irish Ridge Cabins offer a multitude of winter activities to keep you entertained throughout your stay.
Snowy Outdoor Adventures
The surrounding landscape provides endless opportunities for outdoor adventures. Put on your snowshoes and explore the well-marked trails that wind through the forests, or grab a sled and hit the nearby slopes for an exhilarating downhill ride. For the more adventurous, try your hand at ice fishing on the nearby frozen lakes.
Local Attractions and Sightseeing
If you're looking to explore the area beyond Irish Ridge, you'll find plenty of attractions and sightseeing opportunities nearby. Visit charming towns and villages, filled with quaint shops and cozy cafes. Don't miss the local historical sites and museums, which offer a glimpse into the rich heritage of the region.
Booking and Reservations
Ready to book your winter escape at Irish Ridge Cabins?
How to Book Your Cabin
Booking your cabin is easy. Simply visit the Irish Ridge Cabins website and select your desired dates. Choose the cabin that speaks to your heart and follow the simple booking process. If you have any questions or need assistance, the friendly staff at Irish Ridge are always ready to help.
Tips for a Smooth Check-In and Check-Out
To ensure a smooth check-in and check-out experience, be sure to communicate your arrival time in advance. This will allow the staff to prepare your cabin and have it ready for your arrival. If you have any special requests or requirements, don't hesitate to let them know. They are dedicated to providing you with the best possible experience.
Conclusion
Come and experience the magic of a cozy winter escape at Irish Ridge Cabins. Immerse yourself in the history, comfort, and winter wonders that await. Whether you're seeking solitude and relaxation or outdoor adventures and exploration, Irish Ridge has it all. Book your cabin today and create memories that will last a lifetime.